We harvest our herbs during the New  and  Full Moon cycles to receive the most medicine from our helpers.  Each garden that houses our herbs is charged with crystals that are placed around the herbs or buried around them in Earth Mother.

Why do we harvest at the Moon Cycles?

Harvesting the roots is done during the cycle of the New Moon.  At this time the medicine of these helpers is strongest because it is not being drawn up by the pull of Grandmother Moon.

Harvesting leaves, flowers and fruit is done during the cycle of the Full Moon.  At this time the pull of Grandmother is drawing the medicine of the plant people into the foilage and the medicine is strong.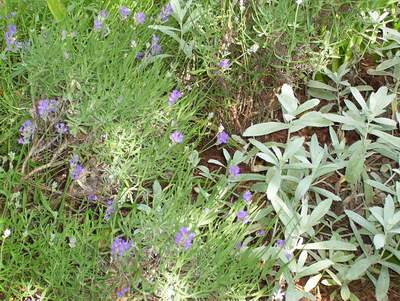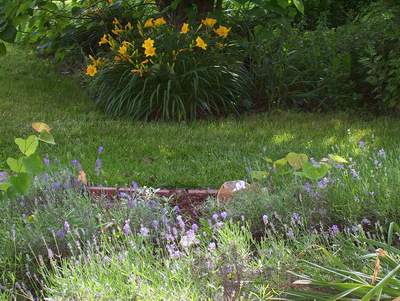 Our fresh Lavendar is available in 1oz bags.  We use this lavendar in our Bath Salts as well as in The Little Shoppe Smudge Mix. A aromatic blend of Lavendar, sage (shown above) and sweet grass (left).  All can be found in our online store.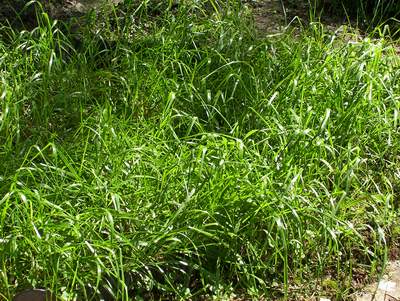 Lavendar: It's aromatic properties are commonly used for stress relief.

Sage: Commonly used for purification and cleansing  when burned as a smudge. (smudge bundles also available)

Sweet Grass: commonly used for a cleansing smudge, inviting in positive energies.  (Sweet grass braids also available)

Visit our online store to view or purchase any of these products.

When harvesting your own herbs, please ask permission from our helpers before harvesting, extend an offering of gratitude and leave the elders and the young ones of the plant families. Wado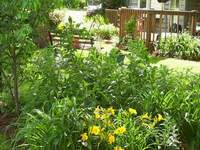 Bee Balm (tart): Commonly used for sore throats.  Also known as the herb used in Oswego Tea.  This herbal tea was extended by the Indians to the white man after the Boston Tea Party event.

Oswego Tea: 3 tsp. Fresh or 1 tsp. dried Bee Balm per cup.  Steep 10 min and sweeten with honey.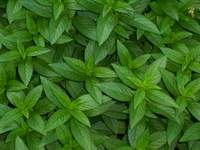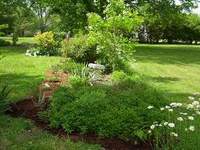 Has a wonderful aroma of chocolate.

Mints:  Commonly used for stomach, gastrointestinal, sinus, sore throats and insomnia.

Mints available:

Peppermint, Spearmint, Apple Mint, Chocolate Mint.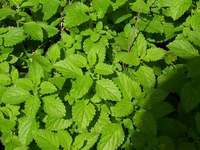 Lemon Balm: Commonly used for sore throats, digestion, circulation, fever, colds, headaches and tension.  Also used for skin, insect bites, wounds.  Has also been used for depression, nerves and cleansing lungs and liver. 

You will find this as a common ingredient for many of our teas. (Mother's Magick Teas and New Moon Harvest Teas.)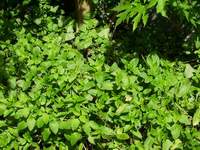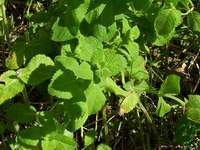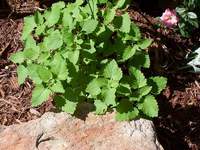 Echinacea (Purple Cone Flower) : Commonly used for colds, flus, wounds, immunity and antitoxin.

Catnip: Commonly used to relieve spasms, indegestion, fever, colic, insomnia, colds, flus and congestion.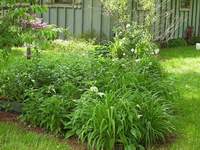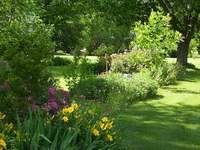 (NOT PICTURED)

Basil: Commonly used for digestive, stomach, spasms.  Also a wonderful culinary herb.

Chamomile: Commonly used for sedative, stomach, insomnia, colds, skin irritations, eyes, hemorrhoids.

Dandelion: Commonly used for cleansing, diuretic, rheumatism and anemia.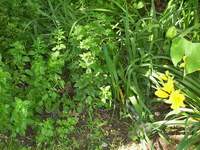 Oregano: Used for relieving toothaches and culinary spice. Wonderfully aromatic like our fresh Basil.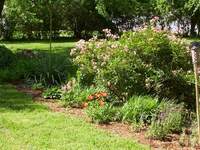 Rose Hips: Commonly used for vitamin C content, blood purifier, colds, nervine.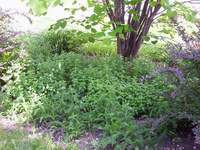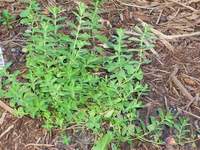 St. Johns Wort:  Commonly used for depression, anxiety, nerves, antibacterial to wounds, antiviral and may treat SAD (seasonal affective disorder). 

CAUTION: Do not use this herb internally or any product containing this herb if you are on prescribed anti-depressants.  Contact your physician before consumption.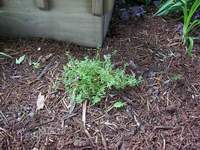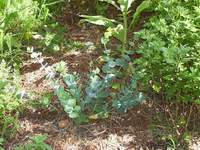 Eucalyptus: Commonly used externally in bath salts or in poultices for colds, breathing and pain.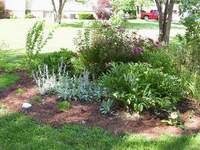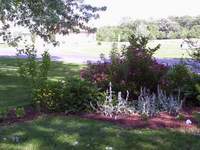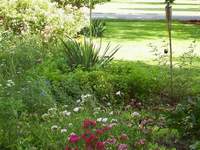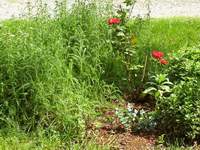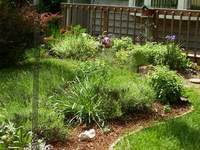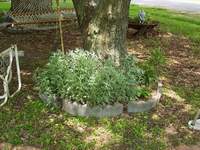 Lambs Ears: Tastes and smells like apples. Commonly used for wounds, colds, lungs.

Yucca: (not currently available for sale)

Wormwood and Sage: Wormwood is available. Commonly used in ritual.  Can be toxic if ingested.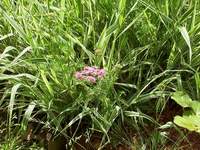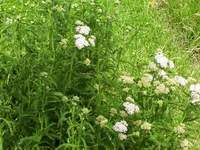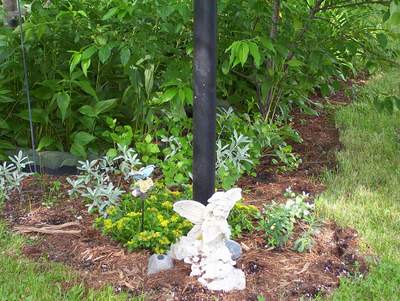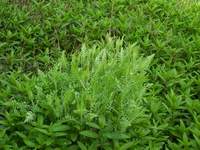 Yarrow:  Commonly used for pain, anti-inflammatory, mild sedative, blood pressure.  We combine all three yarrows in all our products.

We have many herb books available in our online store if you would like to learn more about our plant relation. 

Be sure and check out our herbal teas.  We have wonderful combinations using the herbal Medicines of the Four directions. Great Flavor combinations for specific wellness focus.

Thank you for sharing our Gardens with us.

Sandy LittleLizard

Download or print - Microsoft Document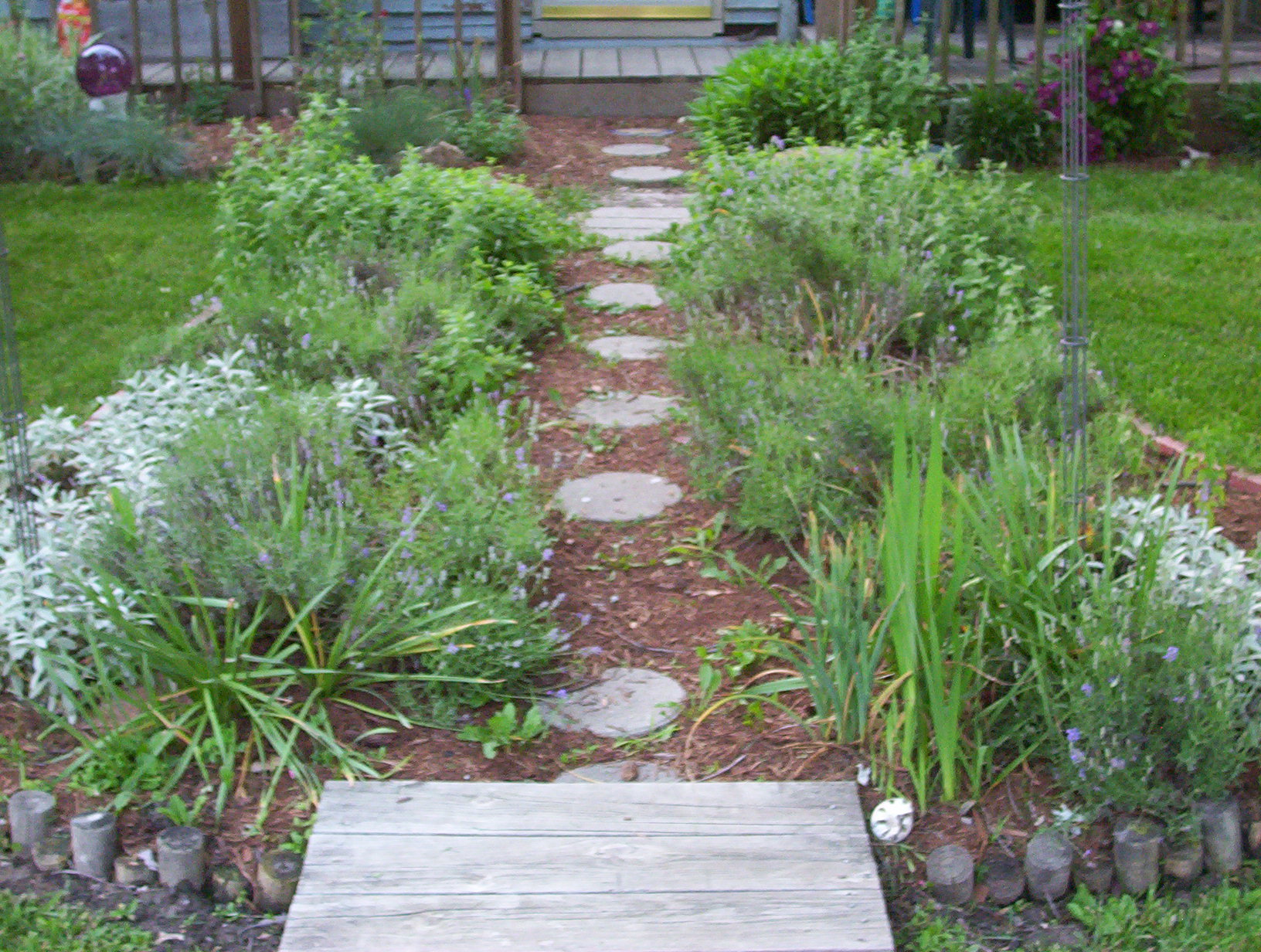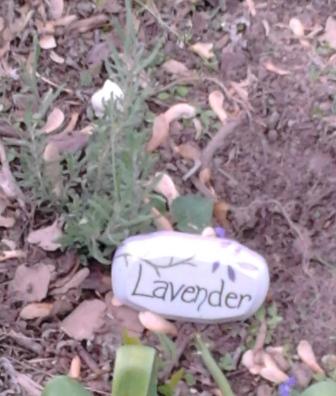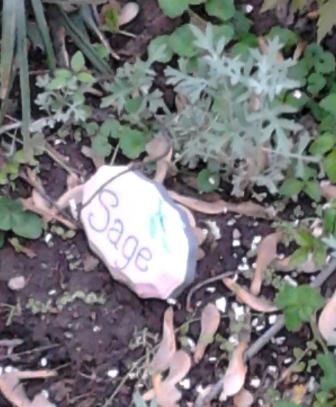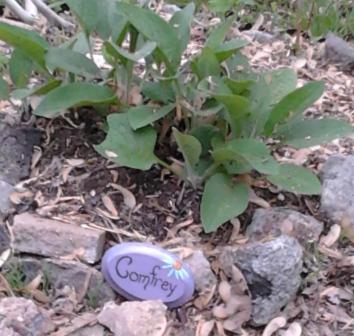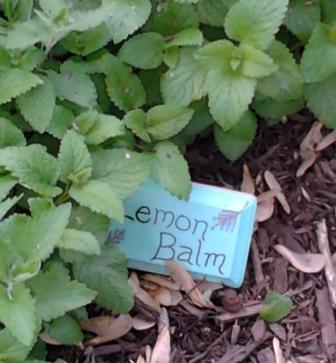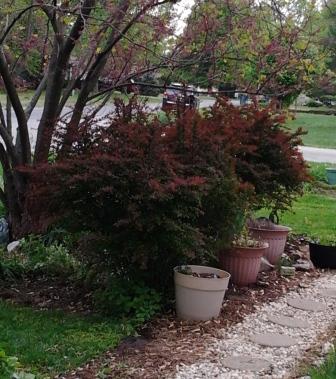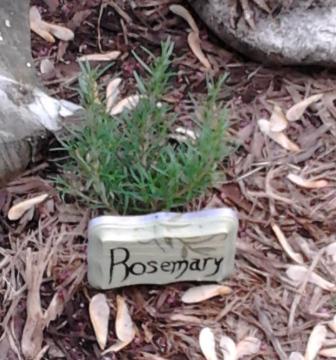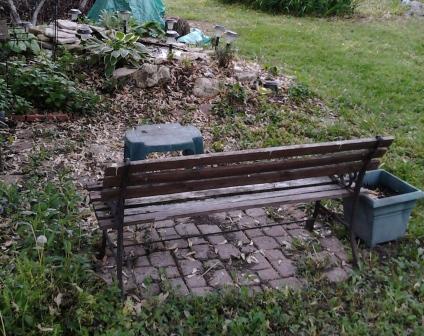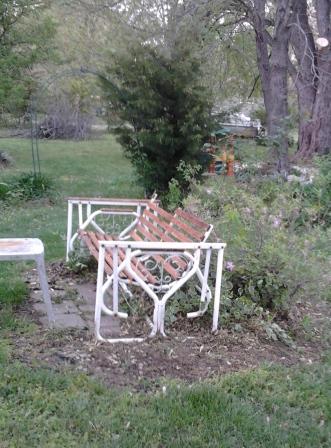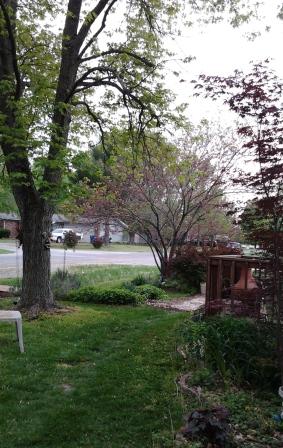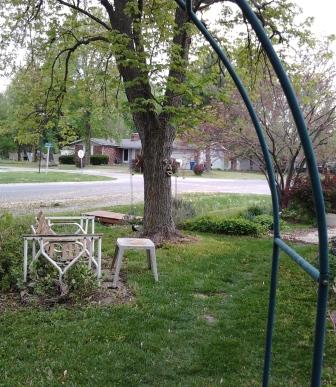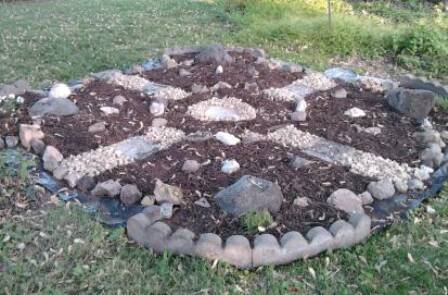 OUR MEDICINE WHEEL in sacred space

Regretably we have moved from this location.  Our Retail front closed in 2012.  Our sacred space here in photos we sold in 2014.  I continue to harvest some herbs at my new location and grow and braid my own sweet grass in the right way.

The photos are so pleasing and educational, i felt i should leave them for your learning and your pleasure.