Reverend SANDY "LITTLE LIZARD"

(The Little Shoppe Proprietor)

The Services Sandy offers

Spiritual Readings with the Medicine Wheel and/or Oracle and Tarot - $50 [1 hr]

Also available are email readings and phone readings.

To schedule a phone reading please call 618 251 9646 during store hours.  Tues-Sat 12-6pm

To purchase an email reading go HERE
Healing Energy Meditations

Chakra cleansing - $60 [2 hrs]

Soul Retrieval is done if needed during a Cleanse.

Sacred Path to meet your Animal Guides - $50

Acension to meet your Heavenly Guides- $50

Inner Child Journey - $50

Past Life Regression - $60 [1 1/2 to 2 hrs]

Etheric Energy Work - $50 [1 hr]

Marriage Ceremonies

Handfastings

Memorials

READINGS: Sandy uses Native Tradition and Healing, the Seven Sacred Directions in the Medicine Wheel and may utilize the Oracles, and/or Tarot for your Readings. She uses etheric energy, divination and channeling and for your spiritual sessions.  All sessions are designed to promote emotional, spiritual, physical and mental healing as well as personal discovery and growth.  Your readings will take you on a journey of past, present and future and sometimes as a Medium she will be able to communicate with a loved one on the other side for you.

ENERGY SESSIONS: An Energy Session is done using Etheric Energy, Healing Touch, Channeling, some Traditional Native Medicine and Prayers, the Grandfathers [Stones], Feather Medicine and Smudging with herbs.  If you have blocked meridians, chronic pain, emotional baggage or simply need a clearing and lifting of your spirit, this session can offer many levels of healing.

MEDITATIONS: Her meditations are designed to assist you in Spiritual, Emotional and Physical Healing. 

Journey to meet your Spirit Guides and Power Animals, relieve your stress and calm your spirit in the Sacred Path Meditation.

Ascend to the heavens to meet your Heavenly Spirit Guides in the Ascension Meditation.

An hour of focused meditation could change your entire outlook on life and open you to the healing of the Divine.

PAST LIFE REGRESSION:  Using a deep meditation technique she will assist you to journey back, opening memory cells in order to visualize a previous life to resolve and heal the past. 

CHAKRA CLEANSE:  You can enjoy blessed release and self discovery in a deep meditative Chakra Cleanse at a soul level.  Utilizing channeling, Native traditional prayers, guided imagry, a cord releasing technique, Etheric energy,  smudging, and Gemstones [The Grandfathers] you will be able to clear and recharge your Chakras.  Thru Divine connection and healing  you will get cleared, and reconnected to all that is Above and to our Mother Earth.   Note:  during the Chakra Cleanse often if Soul Retrieval is needed, this is performed at that time.  There is no extra charge for this process.  It is simply a gift of Spirit when it occurs and only occurs when your Spirit is ready to receive the retrieval.

The Little Shoppe of Auras also offers online courses, a wide range of workshops, special events like Psychic Saturdays and Moon Lodges, Massage Services, Foot Detox and more....

To schedule an appointment with Sandy call The LittleShoppe of Auras during Store hours or email her at llshop@madisontelco.com     or call 618 251 9646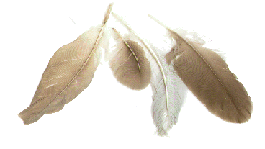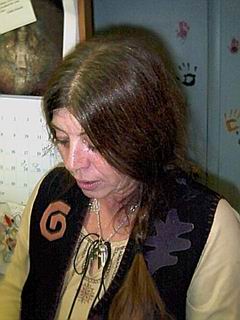 St. Louis Psychic History Trivia #2: In 1979, Washington University in St. Louis received a half million dollars to do psychic research in St. Louis. The St. Louis McDonnell Laboratory for Psychic Research was founded and headed by Dr. Peter R. Phillips, Professor of Physics and Professor Mark Shafer. For several years professors Phillips and Shafer attempted to scientifically verify the psychic abilities of two young men who had come to their lab here in St. Louis. These two young men seemed to demonstrate numerous psychic abilities in exploratory studies with the professors. However when Phillips and Shafer studied the psychic abilities these two young men under more controlled testing they were never able to demonstrate the same psychic abilities. It was later discovered that these young men were secretly planted in this study by a man named, James Randi, in a deliberate effort to discredit Phillips and Shafer and any legitimate attempt to study psychic phenomena. Copyright ©2007 by Bill Weber & Cynthia Becker
This page was last updated: September 15, 2014